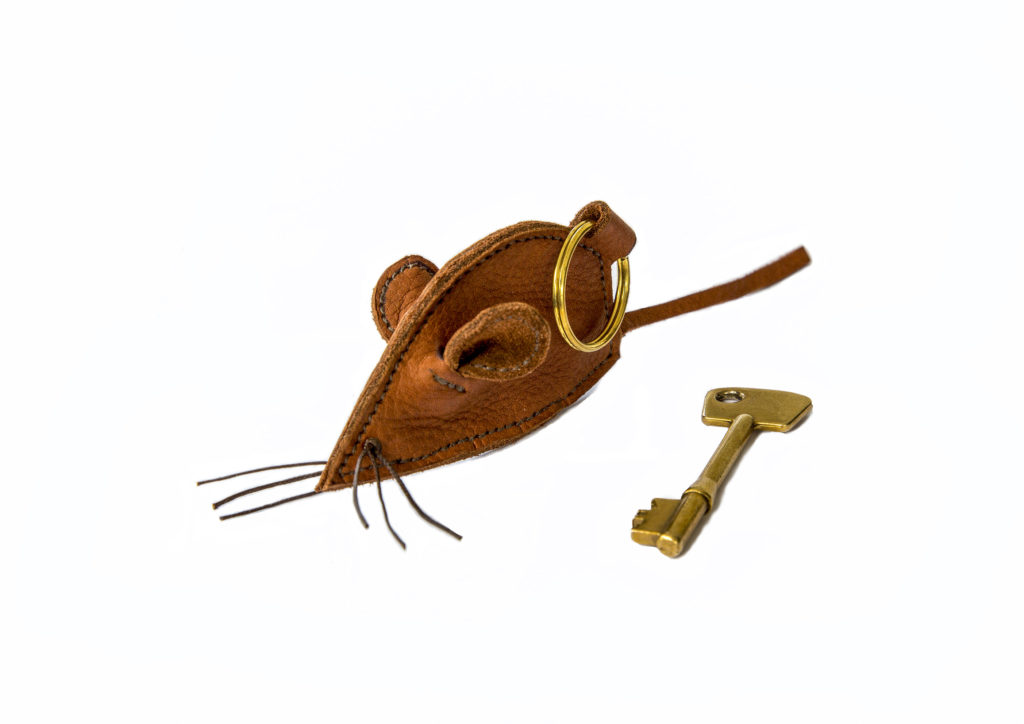 Miniature Mouse Key Ring
Care and Other Products
This leather mouse key ring has been made from off cuts of the leather we use to make our animals. The leather has been left unstained and is wax polished only.
The eyes and whiskers are attached by hand using waxed thread.
A great little gift!
Code:

ENG/1616

Dimensions (mm):

9

(L) x

0.5

(W) x

5

(H)

Weight:

Approx

0.150

KG
Initials
Care and Other Products
We are able to personalise a piece by machine stitching initials onto the animal.
The charge is £5 per initial. It is recommended that a maximum of 4 initials are used due to space restrictions.
Please enter the initials you require in the Comments Box on the order form. Pay for the number of initials requested.
In most cases it is best to stitch on the underbelly. If you have a preferred alternative, please contact us to discuss.
Thank you.
Code:

INT/0001

Dimensions (mm):

(L) x

(W) x

(H)

Weight:

Approx

KG
Replacement Tail/Pair of Ears
Care and Other Products
We can supply a replacement tail, pair of ears etc for your animal.
The cost is £10 per tail and per pair of ears. So if you need both, you will be ordering x2 items
It is best to send a picture first of your animal so we can confirm with you the type and size of replacement parts you need. You can then specify this size in the comments box on the order.
Please note that we use cowhide leather today which has quite a smooth texture. We cannot "rough" it up to blend in with old/worn leather.
It is recommended if you are carrying out a restoration project that you also purchase 250ml brown stain and a tube of Nikwax. This will help blend in the colour of the animal with the new pieces. The Nikwax would be applied at the final stage once all sewing/colouring has been completed and is great for the leather.
Code:

CARE5

Dimensions (mm):

(L) x

(W) x

(H)

Weight:

Approx

0.15

KG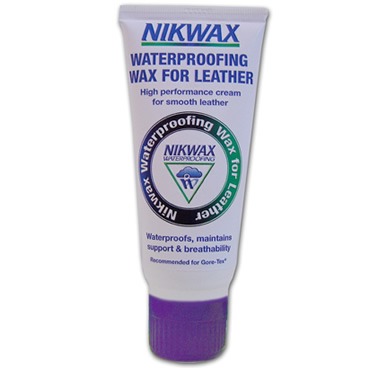 Nikwax waterproofing liquid wax
Care and Other Products
This liquid wax is a brilliant waterproofing wax made by NIKWAX that can be used on either wet or dry leather (used for walking boots etc). Its fast acting, deeply penetrative ingredients add water repellancy, reduce water absorption and maintain breathability. Its also revives the appearance of leather and maintains its suppleness. It comes in a handy tube with a sponge. Apply with the sponge provided or if prefer stick to tradition and apply with a soft cloth and buff up to a shine rub.
It is highly recommended that you apply a coat of polish to your animal from time to time. In the early days of ownership apply more regularly eg monthly to give the leather good protection from water damage.
Code:

CARE4

Dimensions (mm):

(L) x

(W) x

(H)

Weight:

Approx

0.21

KG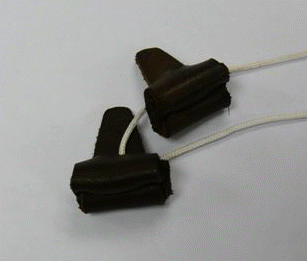 Eyes, pair of
Care and Other Products
Replacement pair of eyes with string. For instructions as to how to insert them, please refer to "Animal Hospital – Instructions for Eyes".
Code:

Dimensions (mm):

(L) x

(W) x

(H)

Weight:

Approx

0.200

KG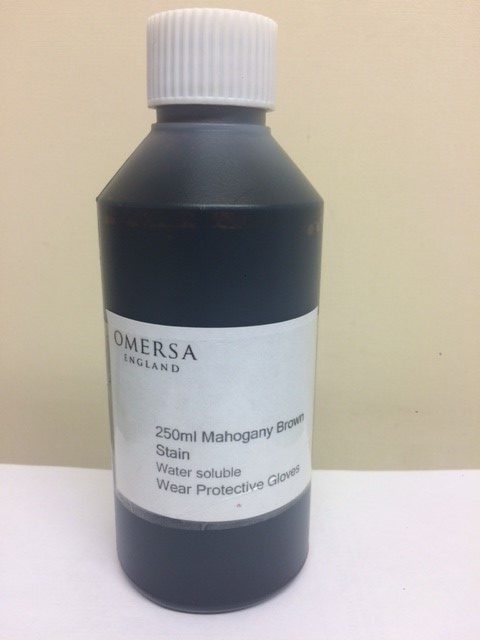 250ml Stain, mahogany brown
Care and Other Products
We can supply our water based Mahogany brown stain to cover over water stains, scuff marks or to restain your faded animal . It needs to be applied sparingly and with care. After application, it is recommended you apply a coat of liquid waterproofing nikwax to nourish and revive the leather.
Supplied in a plastic bottle with screw cap. Instructions included.
Code:

CARE2

Dimensions (mm):

(L) x

(W) x

(H)

Weight:

Approx

0.3

KG