MADE IN THE UK
Handcrafted leather footstools
MADE IN THE UK
Handcrafted leather footstools
MADE IN THE UK
Handcrafted leather footstools
MADE IN THE UK
Handcrafted leather footstools
Omersa Collections
Heritage. Handcrafted. Unique.
We have over 40 different animals to choose from, each available in a variety of sizes
Over 90 years experience in making quality handcrafted leather animals…
It seems that the first pig came about almost by accident when 'Old Bill', who worked making hand luggage for Libertys of London, wondered what could be done with the left over leather. He came up with the idea of a leather pig footstool which he offered to Liberty's for resale in 1927. In those early days the pigs were made from pigskin and had very long noses.
READ MORE
Whatever You Need
Decorative. Gift. Functional.
There is an animal for you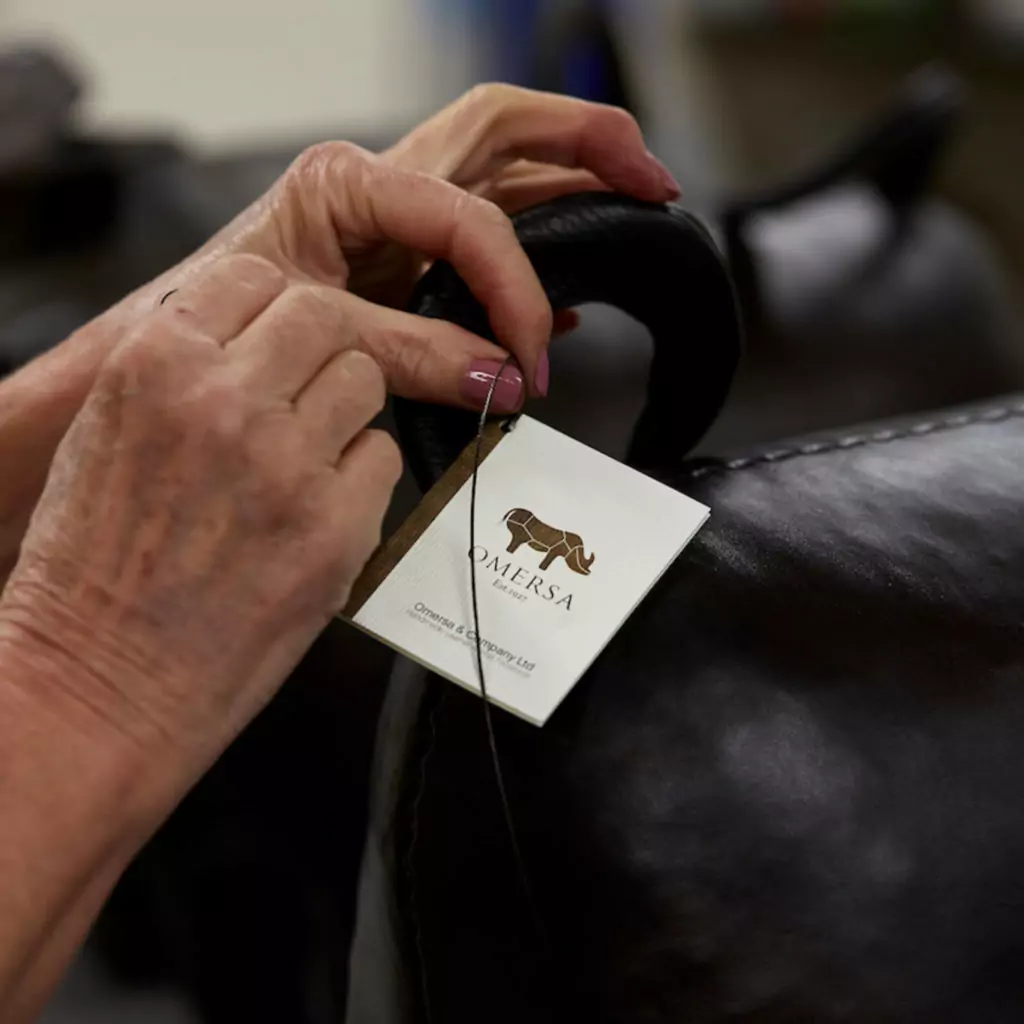 The Omersa animal is all about the story…
There are many reasons why we continue the tradition of making these wonderful animals but it is the feedback we get from our customers that really keeps us inspired. The appreciation of the level of craftsmanship that goes into the making of each piece is often commented on and makes us feel very proud.  Our animals are described as humorous, quirky, artful and "beyond expectation" making them fantastic gifts for special occasions.  No two are identical thanks to the type of leather we use and the handcrafting process.  They appeal equally to men, women and children and for those who have grown up with an Omersa animal, they become a very special part of childhood and a highly coveted family heirloom.
One of the joys of working with the animals are the stories we hear from our customers.
READ MORE
Make a Statement
As well as having a practical use as a footstool, our animals are used with great effect as a statement piece to decorate a home, office, or hotel. They are often used by Interior Designers  and over the years we have featured in several hotel projects. You may have come across them during your stay.
Customer testimonials
We're absolutely delighted with our one-horned asian rhino called Gor (which is Assamese for rhino).  This was a wedding present from my sister-in-law's mother and niece, Thank you for a beautifully crafted gem….

2014, UK
Completely lovable!! Thank you for following up with me and for the wonderful product. Hippo was a huge hit with all the kids at Easter Brunch this morning!

2013, USA
today arrived our little old pig back in Germany and we are very happy that you could save his life. You did a wonderful job and we are very grateful for this. thank you very much.

Germany, 2015
Just to let you know the  King Charles Spaniel stool has arrived and what a beauty he is too,  he will be flying to Dubai next week ready to have a life time of loving from my Grand Daughter.

Dubai, 2011