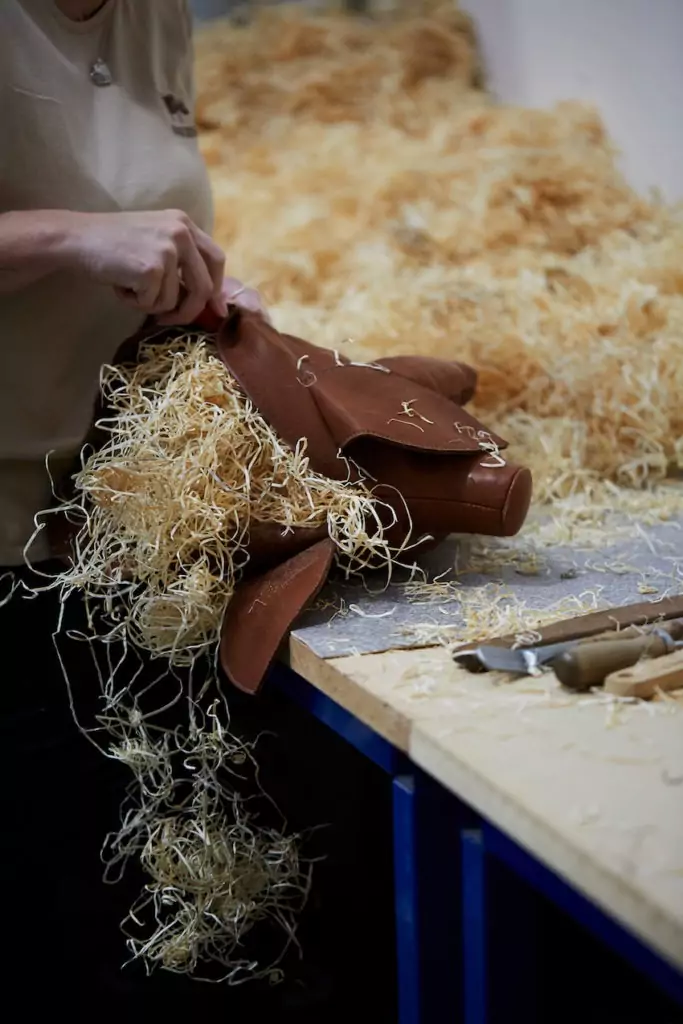 95 years of experience  handcrafting bespoke leather animal footstools
We believe that the success of our product is in the simplicity of its design, the use of good quality raw materials, and a well-trained, team focussed workforce. We remain committed to our niche market and to our ever growing customer following.
Our Vision
 to maintain Omersa's position as a British Made worldwide brand that is highly respected for its heritage and traditional methods of craftsmanship. A product which stands the test of time.
 to grow organically in our niche market with no compromise on production techniques and quality of materials.
to continuously perfect our craft to create artful, timeless products which are industry leading and admired  by all.
Our product will truly delight our customer with its own personality created by our skilled and passionate team. A product which is cherished by their owners, passing through generations creating memories, past and present.
We will achieve all of this by fostering a spirit of collaboration between our employees, customers and suppliers who together form the Omersa family.
Our Values
We are committed to responsible and sustainable ways of working.
The well being of our staff is of utmost importance to us and we ensure that we provide a safe and positive place to work. The environment is collaborative, creative and supportive. We believe that this is reflected in each and every unique product that is made.
We develop relationships with our suppliers to ensure continuity of supply and quality materials that meet our production standards. We make every effort to keep the supply chain as local as possible.
Our leather is British sourced from a responsible UK tannery that employs best industry practices.
The animal shape is created using wood wool, a natural material made from pine trees, sourced from European sustained pine forests.
Each animal has its own story.

We really appreciate our customers taking the time to let us know their personal story behind our animals. It brings a feeling of great joy and pride to know how much they have featured in family histories and special events.
There are many tales to tell from the young doctor arriving in New Zealand on a new adventure with a suitcase in one hand and a leather pig gifted by his parents on his 21st birthday in his other. Many years later he continued the tradition from New Zealand and purchased a leather pig from us for his daughters 21st birthday.
Customer stories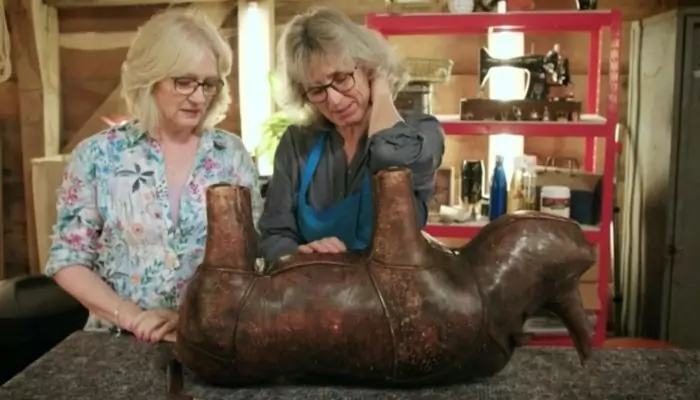 In 2019 an old rhino "Ralph" was featured on the TV show "The Repair Shop" (BBC One Series 4; episode 2). The episode has been repeated many times since (including recently in the USA) and has led many intrigued viewers to seek out Omersa. The response from the show has been phenominal.
The owner had seen the animals being made by Mr Omersa's team of craftsmen as a little girl in the early 1960's and always wanted one. To her great delight, her mother gifted her "Ralph" the rhino on her 18th birthday.
Sadly her mother passed away shortly afterwards and Ralph is a reminder of the last birthday they had together. The Repair Shop team under the guidance of Suzie Fletcher repaired Ralph and restored him to his former glory.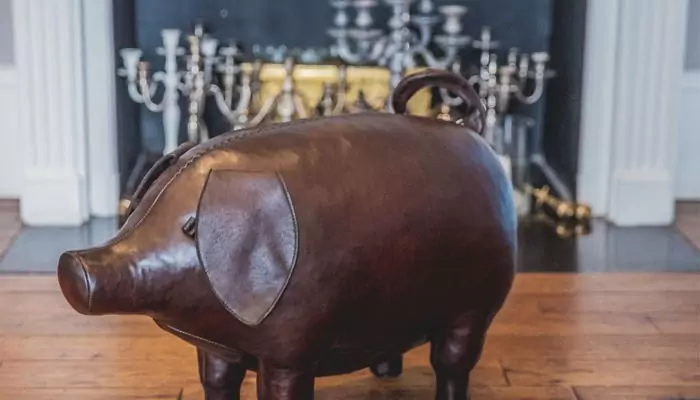 A customer from Sweden sent this note. "In 1974, when I was seven years old, I visited Stockholm with my family. At the lovely shop Svenskt Tenn I fell in love in an Omersa pig. I really wanted it, I mean really really wanted it ……
A couple of days ago I turned 50, and I got big box from my husband. Inside I found the pig! I just burst into tears, it was the most touching, emotional present I ever got.
I have been waiting for her for 43 years, "Estrid" is now a dear family member.
Thanks Omersa for making these beautiful animals."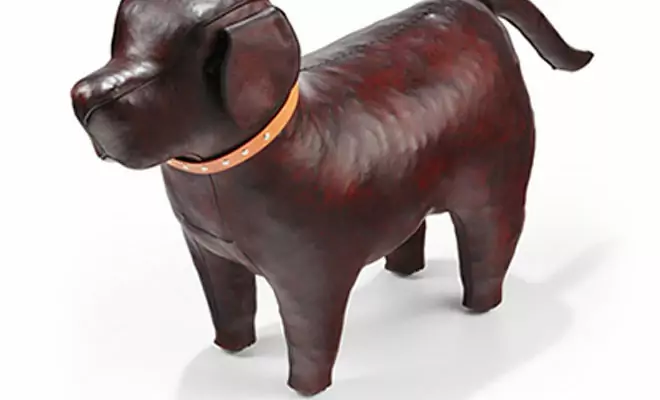 "Dear all at Omersa, I have just received my Omersa Labrador as a birthday present from my partner…I just wanted to say thank you, he is just beautiful, beautifully crafted and such a surprise. I understand that he arrived earlier than expected as you guys are so busy. It has made my day…no, more than that!
I lost my 13 year old chocolate Labrador in February,  and I have to say that my new friend is almost the spitting image! It was very emotional and he will be a wonderful addition to our house.
Your work is exceptional, I have longed to have one of your Labradors for some time now so I am beyond thrilled. Thank you all so much, keep the wonderful work going, you make people very happy!!"
Customer testimonials
Just to let you know the  King Charles Spaniel stool has arrived and what a beauty he is too,  he will be flying to Dubai next week ready to have a life time of loving from my Grand Daughter.

Dubai, 2011
I have received my amazing rhinoceros.  Please thank the incredibly talently artist (s) who made it. Needless to say I am delighted with it. Once again,  thank you.

England 2019
Today I've received the item perfectly delivered to my door on time for Kim's birthday next week. You've been absolutely fantastic for looking after me. What an amazing service from you and Omersa.

Australia 2021
We received our rhino today, which is a birthday gift for our daughter. The rhino is a beautiful work of art. Thank you very much for getting her to us on time.

England 2021