History of Omersa and Co.
It seems that the first leather pig came into being almost by accident when 'Old Bill', who worked making hand luggage for Liberty's of London, wondered what could be done with the leftover leather. He came up with the idea of a leather pig footstool! The first pig was sold through Liberty's in 1927 and Liberty's has stocked the animal ever since. In those days the pigs were made from pigskin and had very long noses!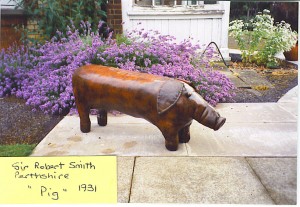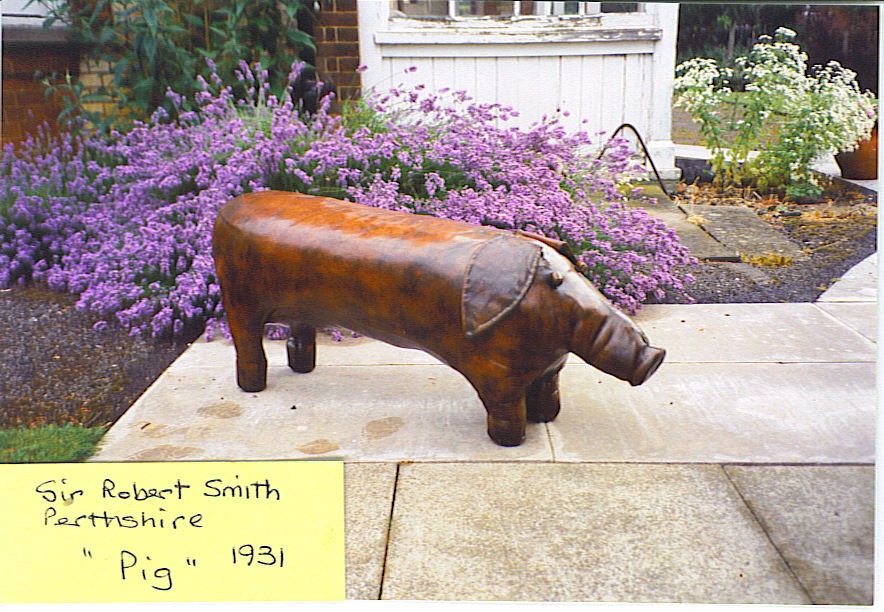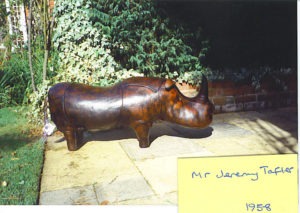 Dimitri Omersa
Dimitri Omersa and his wife Inge came to England in 1955 and settled at Lavender Croft, a sanctuary for refugees in Hitchin, Hertfordshire. Dimitri Omersa, a Yugoslav by birth, had been a naval officer and a political prisoner having been imprisoned by Tito for 10 years after the second world war.
Dimitri Omersa found work in the leather trade and whilst representing a small leather company in Hitchin met 'Old Bill' at Liberty's. 'Old Bill' was due to retire and a deal was struck for Dimitri Omersa to take over the business and continue the supply of pigs to Liberty's. The business was located to Hitchin in 1958 and before long Dimitri Omersa had ideas for other animals! His first new piece was the leather elephant, followed by the leather donkey and leather rhinoceros. Initially, Liberty's were sceptical of the rhino but it became a "best seller" and subsequently formed the Omersa logo. The animals were sold exclusively through Liberty's up until the mid-1970's. Animals made during this period have the words "LIBERTY OF LONDON" embossed on the underside of an ear.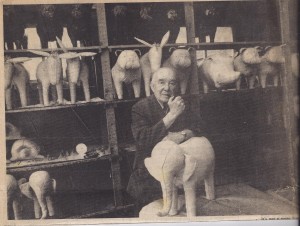 Mr Omersa, 1973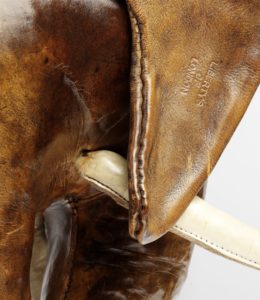 Liberty stamp
Omersa and Co expands into North America
Dimitri Omersa wanted to expand the business and so took the animals to North America. In 1963 he entered the new donkey in the Californian State Fair and won a Gold medal. The animals were stocked by Abercrombie and Fitch, purveyor to the fantasies of the rich and famous, during the 1960's – 80's and have developed a significant following in the USA which we continue to enjoy. Today Omersa offers a range of 37 animals each available in a variety of sizes. The method of manufacture remains true to the original with one exception. Pigskin is no longer used (since late 1970's); all the animals are made from top grain cowhide leather sourced within the UK. Our workshop is now located in Coningsby, however Lincolnshire. As the product is hand made, quantity continues to be limited and supply is restricted to appropriate prestigious outlets across the world. The USA does, however, continue to be our dominant market.